Compare us to any of our Competition.
We've built best of breed all in one content marketing technology that combines three emerging elements in every website – content, community and commerce. Its our proprietary ecosystem that helps us excel at everything we do - both creative and technology driven - as individual as you and your business. We can make a difference with your business.
Key West Ford reaches #1
In 2010, Key West Ford asked us to update their existing web platform and implement our all in one content marketing platform for real time VDP page updates while exploring new ways of attracting top Google search position and automate their SEO. We implemented our extensive platform of auto dealer apps that same year.
In this fast paced results orientated world, numbers often speak volumes.
Key West Ford has risen from No 12 Ford dealer position to one of the top 3 Ford dealers in the Lower Mainland. In addition they have achieved one of the top 5 Ford dealers for Ford Sales. Key West Ford is now the Number One Volume Ford Dealership in BC for total vehicle sales. On top of that web traffic has increased over 400% and sales north of 20%
Results like these are common place with clients using our advanced technology at OneBigBroadcast.com. Let us show you how you can achieve the same results for your company.
Changing the Game for Event and Sport Marketing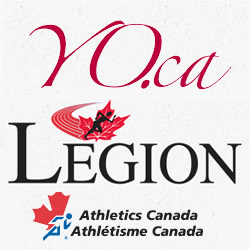 By harnessing social media marketing tools from a central dashboard the event's web site becomes the focal point and distribution portal for massive content thanks to the social casting team, meanwhile the community portal builds an active community for years to come.
In a deeper data experience behind the scenes are analtics applications and big data appliances all focused on delivering rich data beyond what any other application platform can deliver.
Combined the platform delivers the most current information to enhance fan and sponsor value. Community members combined with the social casting team are the stars of an exclusive online production, all working behind the scenes to create the ultimate social experience for any event.
Talk to us and let's discover what we can do for your comany's events and community profile.
<more>